Hardware + Software + Service = One Low Price
Phones, tablets, wearables - regardless of your preferred personal smart device, you likely manage your hardware and data costs for a single monthly price.
Wouldn't it be nice if the world of fleet management technology worked the same way?
We certainly think so, which is why we introduced our Trimble Duo bundle for fleets just like yours. This straightforward solution is tailormade to help you make the most of new technology while minimizing the headaches of managing hardware and software separately.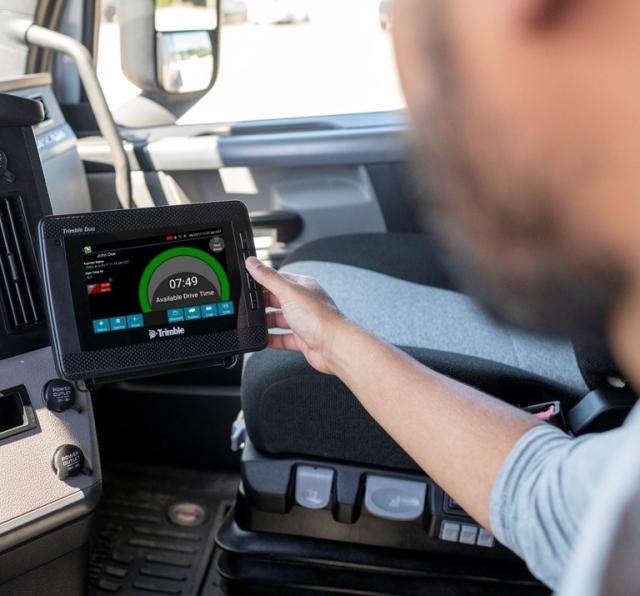 Contact us today to learn more about how Trimble Duo can help you maximize your technology ROI.
Add-On Services
Today's fleets are not one-size-fits-all
Trimble offers a variety of software and services to complement your fleet, from turn-by-turn navigation to help with tax compliance, all for a low monthly fee.
Ready To Improve Fleet Management?
Connect with our sales experts to learn how bundling hardware and software is the easiest way to manage your fleet.
Customer Success Story
When it came time to upgrade their in-cab technology, TSD Logistics needed a solution that could be installed with minimal downtime but could provide their drivers with access to a reliable, comprehensive fleet management platform.
Enter the Trimble Duo‒TSD turned to this all-in-one Android display and gateway to give their drivers a registered electronic logging device (ELD), built to withstand the rigors of commercial trucking while providing reliable 4G LTE connectivity wherever the road takes them.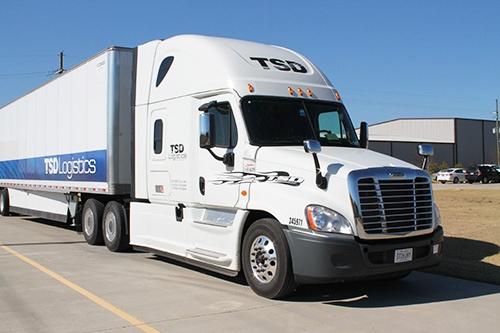 We've heard nothing but positive feedback from our drivers. We won't purchase anything else but Trimble Duo.
Joy J. Hanson-Hickerson
Chief Financial Officer, TSD Logistics
Get A Quote Today
Everything You Need To Manage Your Fleet, For One Flat Rate.
Trimble gives you the tools to better manage your fleet — both today and in the future. Contact our sales experts to learn more.