Get where you need to go with Trimble's remote diagnostic capabilities
Keep Your Vehicles On the Road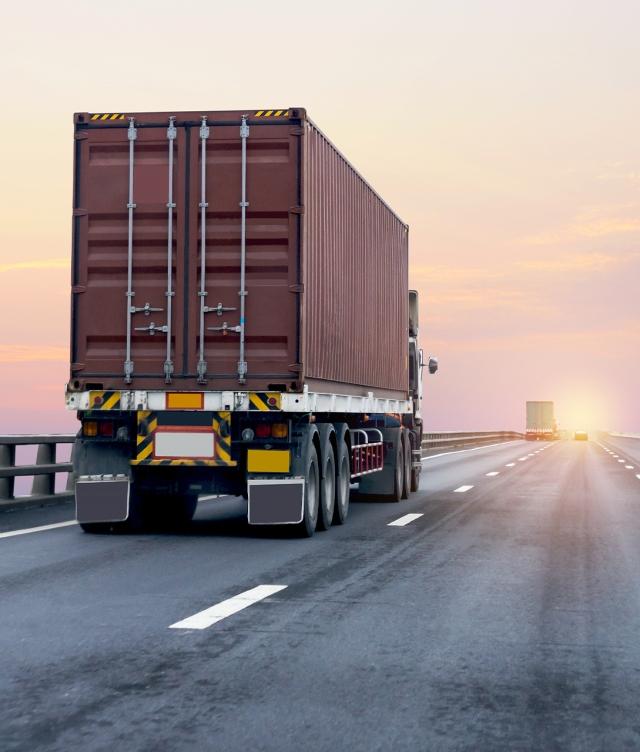 Whether you manage a fleet of 10 or 10,000, unplanned vehicle maintenance is never ideal. But when your livelihood depends on getting goods from point A to point B, unexpected vehicle maintenance can become a massive issue that results in lost revenue.
Fortunately, Trimble's remote diagnostics capabilities can help you minimize — or even prevent — maintenance issues from creeping up, thus allowing you to keep your trucks on the road and capital flowing into company coffers.
Fault Code Monitoring
Quickly view the health of your fleet and reduce vehicle downtime via fault codes. Our Fault Code Monitoring solution provides easy to understand ECM data, which you can use to spot trends and help determine the right course of action regarding vehicle maintenance.
Fault Intelligence
Take a proactive approach to fleet maintenance with comprehensive, real-time vehicle health and safety information provided by Trimble Telematics Maintenance Connectivity. With this tool, you can prevent unscheduled service events through early detection and real-time monitoring.
Boost Your Bottom Line
Stationary vehicles don't make money. In most cases, they'll actually cost you in the form of maintenance repairs and missed revenue opportunities. To boost your bottom line, you have to keep your vehicles efficient and safely on the road, which is exactly what Trimble will help you do.
Know exactly when minor maintenance issues arise so you can resolve them before they become massive problems. By preventing breakdowns before they occur, you'll increase vehicle uptime (aka earn time) and avoid costly third-party repairs.
we have found efficiencies in a lot of our processes and improved our overall workflow.
Trevor Johnston
Senior Maintenance Business Analyst, Bison Transport
Guarantee Driver Safety
Your employees are your company's most important asset. As such, protecting them is your #1 job. Vehicles that need repair are hazardous to both your drivers and the people they share the road with. By investing in a proven remote diagnostics tool, you're taking the first step towards ensuring driver safety.
You also have to maintain a high standard of compliance. A failure to properly monitor your fleet could result in potential DOT inspection deductions that often occur when vehicles don't function properly.
Guarantee the well-being of your employees and make sure that your fleet is fully operational with Trimble remote diagnostic capabilities.
Connect with a Sales Expert
Improve the Quality of Your Fleet With Trimble's Trusted Remote Diagnostics Capabilities.
Talk with a qualified expert today to learn more about Trimble's remote diagnostic capabilities solution.