360° Visibility, End-to-End Control
Shippers know that visibility is key. Without it, you can't tell where their loads are and when they're running late. Trimble gives you the load visibility you need.
Get 360° Visibility Into Load Location
Identify a Range of Potential Delivery Failures
Facilitates Communication With Your Customers
Make Critical Decisions In Less Time
Save Valuable Time, Money and Resources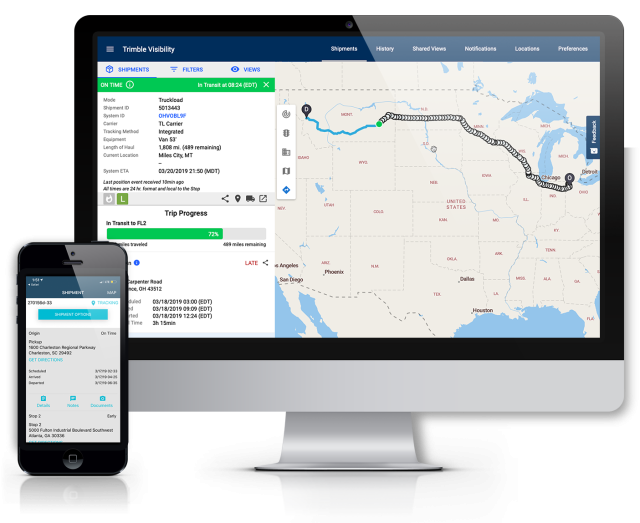 Provide Better Customer Service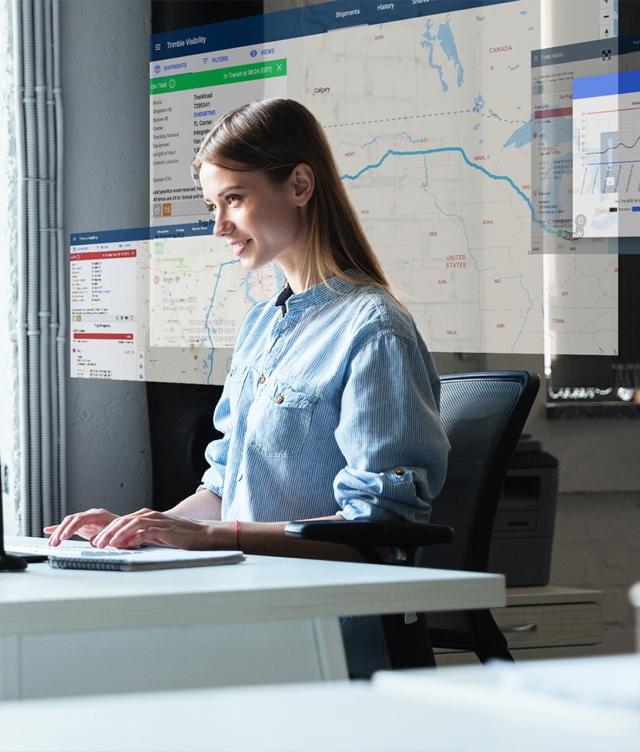 When you understand where your shipments are and the potential delays they could run into, you can alert your customers and allow them to better plan their resources.
Get 24/7 Visibility Into Load Location and Status
Identify Potential Delivery Failures in Advance
Communicate Potential Delays to Customers
Strengthen Customer/Company Relationships
Every Datapoint For Every Mode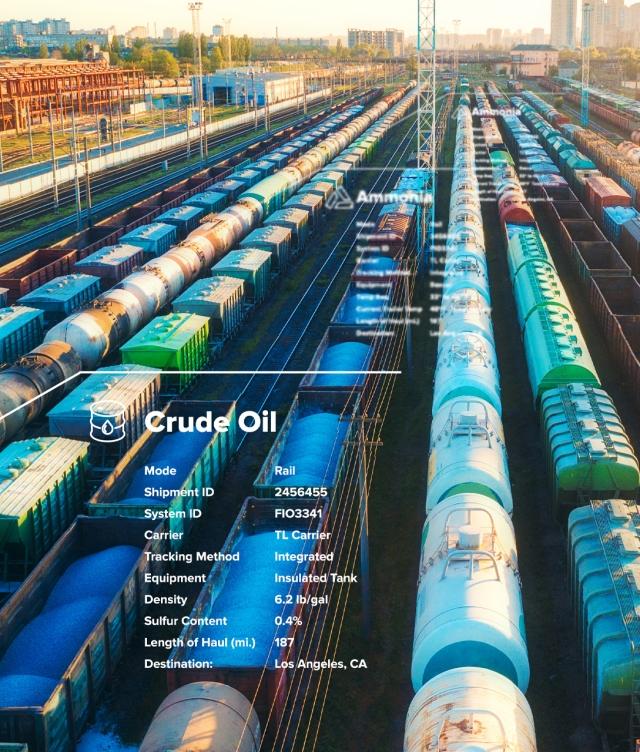 Multimodal transport requires detailed load data across diverse shipment methods such as ocean, rail and truckload. Trimble Visibility is designed to give it to you.
Visibility Solutions For Shippers
Tired of flying blind? Want real-time visibility into your shipments? We get it.
With Trimble, you'll always know where your loads are and when they should arrive, which will help you make more strategic decisions for your business.
The Visibility Solution You've Been Waiting For
Stop flying blind and invest in Trimble Visibility, the easiest way to get accurate, real-time data about your loads. Contact our team to learn more.