Fleet Management For Forward-Thinking Companies
Connect and scale like never before.
With Trimble, you can easily manage the entire order-to-cash process, from load planning to settlements, for your company. With real-time visibility and control, you can plan, dispatch, deliver and invoice efficiently. Enhance all asset and non-asset-based operations with one, seamless platform.
Day-to-Day Performance On the Road and In the Office
Cover the in-cab and back-office communication needs of your team with Trimble mobility products that include ELD, HOS, and DVIR features.
Integrated Data That Supports Every Team Member
Track important truck data like location and ELD via integrated OBCs that connect to ruggedized driver displays.
Picture Views Into Available Resources
Use the Kuebix community load matching platform to better use your assets, find available truckload capacity, and boost your business.
Transportation Management Products
One Stop Shop For All Things TMS
Your business needs to run like a well-oiled machine. Shouldn't your TMS do the same? Whether you need to combine a unique Trimble tool with a third-party app you rely on or you need a full scale solution for your entire fleet, we've got you covered. View our one-stop-shop for entire systems, add-ons, and integrated features.
Modernize your entire operation with through an integrated system
Empower employee with tools for the office and the road
Master safety solutions, administrative functions, and key data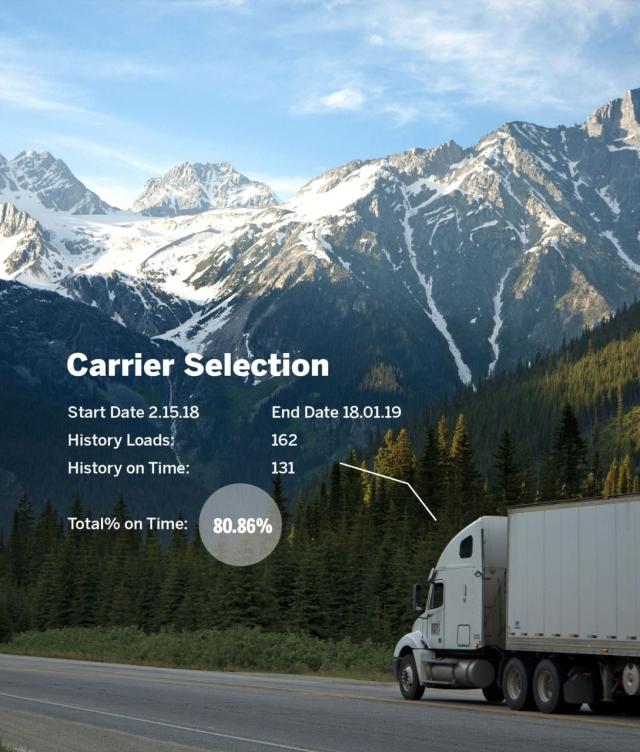 Fleet Management Telematics Solutions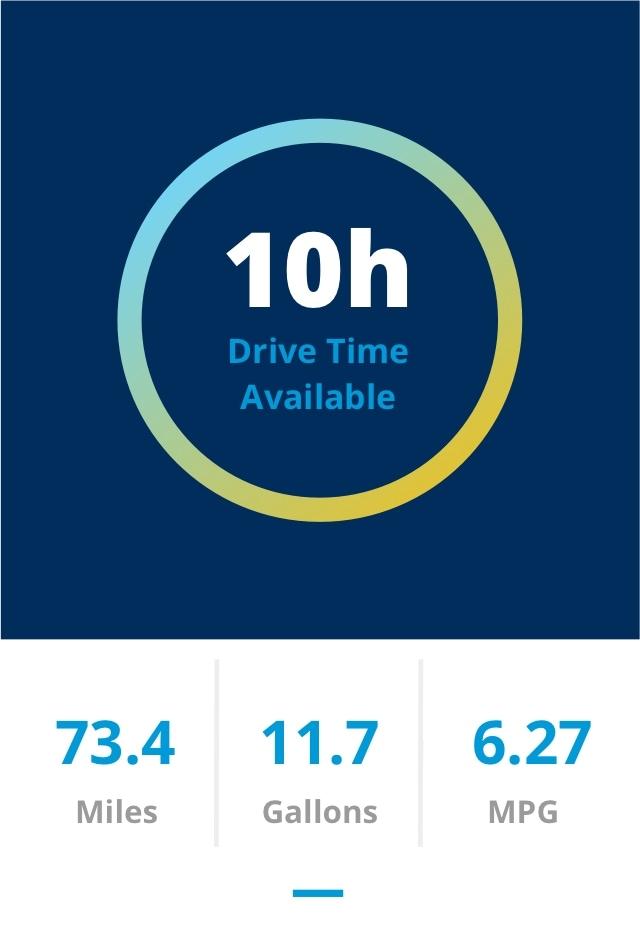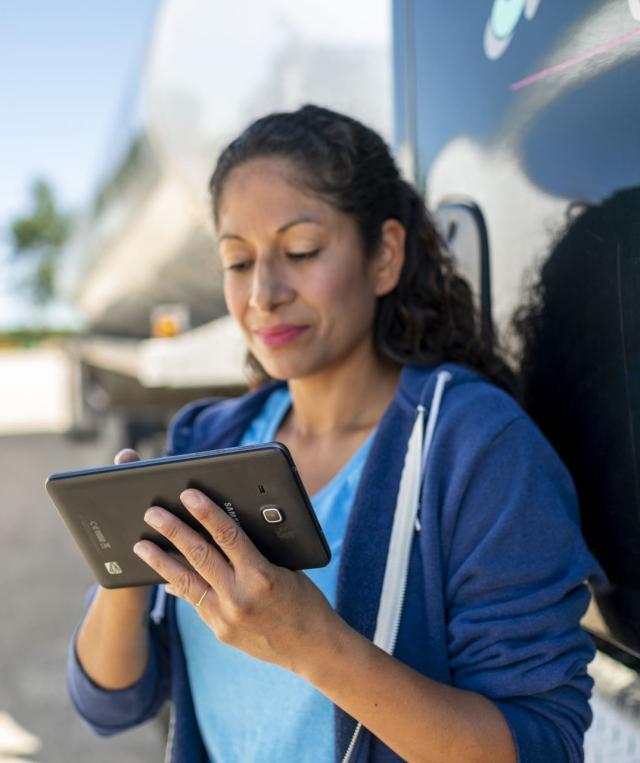 Trimble fleet management solutions keep drivers and office professionals on the same page via mobile telematics devices and software that track load locations, automatically process load details, and manage compliance regulations like ELD, HOS, and DVIR.
Additionally, Trimble's mobile solutions include user-friendly communication apps and powerful business intelligence tools that can be used to better understand driver behavior.
Trimble Mobility products can be split into three categories: 
Hardware
In-cab devices that allow back office professionals to track trucks with onboard vehicle gateways and displays that provide drivers with a convenient way to communicate with dispatch.
Software
In-cab and in-office software solutions that enable dispatch to driver communication and vice versa, status reports, compliance details, and more. Drivers can also access in-cab, truck-specific navigation and weigh station bypass tools.
Bundles
A bundle of both hardware and software products that are designed to meet your transportation management needs for an affordable monthly fee.
Kuebix TMS
Kuebix TMS was made to meet your transportation management needs — whatever they may be.
New operations will benefit from Kuebix Shipper, a free, single-user TMS for shipping companies who've just started leveraging supply chain technology. Use this tool to easily find available truckload capacity and competitive spot and contract pricing.
More experienced outfits will likely want to take advantage of Kuebix Business Pro, a full TMS that can be customized to your unique needs.
For example, easily add Trimble Visibility, ERP Integrations, Order & Route Optimizer, Dock Scheduler, Freight Pay & Audit, and many other features to Kuebix Business Pro if you want them. No matter which modules you add, you'll have access to actionable analytics reports you can use to realize rapid ROI.
All in all, Kuebix TMS is a powerful tool that can be customized to your specific requirements for transportation management.
Scale to meet the needs and complexity of your supply chain
Match loads with a platform that streamlines communication
Offer competitive spot and contract pricing with real-time data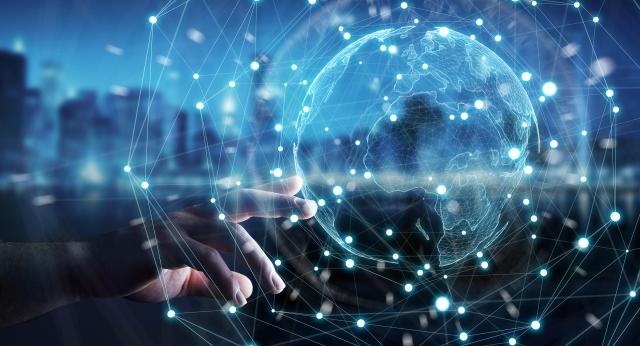 Your Favorite Tools All in One Place
Integrate with Trimble modules and apps AND products owned by other companies. Compliment the systems you rely on the most by integrating them with our platform. Fill in the gaps between tools with Trimble's expert options.
Connect with a Sales Expert
Better enterprise fleet management starts here.
Give your business a boost with transportation management systems from Trimble. Contact an expert today to learn more about our TMS solutions (including Kuebix) and mobility products.