Plan Resources, Protect Fleets and Keep Everything Compliant
Boost team-wide productivity levels by using ETA information to better plan your own personnel and equipment to receive loads. Guard against unwarranted claims and litigation with video recording solutions that capture every moment on the road.
Manage compliance requirements like OOR, HOS and eDVIR to provide a safer, more effective working environment for your drivers.
Unite the Supply Chain
Unify the entire supply chain, from carriers to brokers to shippers, by giving them all access to important load data simultaneously.
Optimize Your Routes
Make it easy for your drivers to avoid common road hazards like low overhangs with navigation tools built specifically for truckers.
Provide Great Customer Service
Send your customers updates regarding load status, location and ETA so they can better plan. They'll appreciate it, guaranteed.
Tracking & Visibility Products
Mobility Tools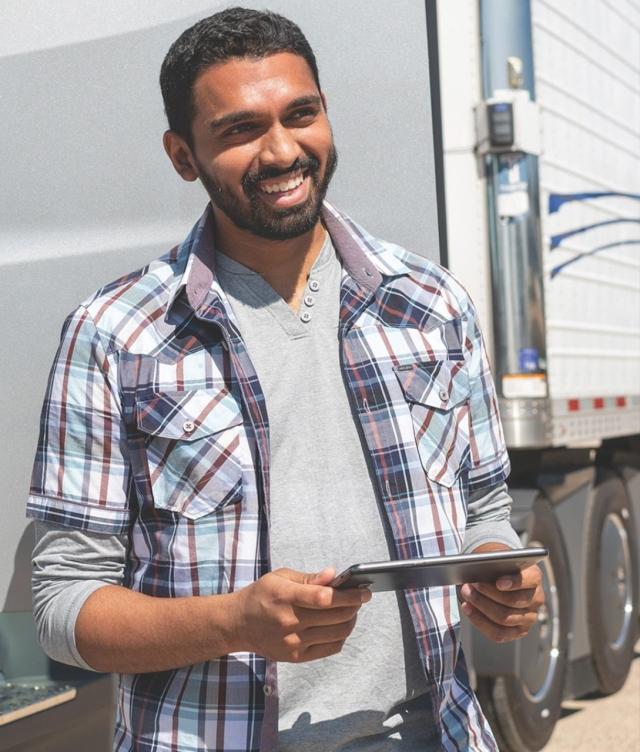 When you put Trimble Fleet Manager in front of a user, the usability is leaps and bounds better than any other solutions I've tested.
Nic Davidson
Technical Services for Combined Transport
Trimble's suite of fleet mobility solutions includes many hardware and software options you can use to better track and communicate with your fleet. For example, use our fleet mobility solutions to:
Track Key Truck Information: Know where your trucks are, how long your drivers have driven and more through in-cab gateways built for the rigors of trucking.
Protect Your Equipment: Learn about the health of your fleet via telematics that report on meters and fault codes so that you can schedule preventative maintenance (PM) immediately.
Communicate With Drivers: Give your drivers a reliable telematics system they can use to ensure Hours of Service (HOS) compliance, receive and send messages and leverage automated workflows throughout their journey.
Trimble fleet mobility solutions are available via subscription bundles that include both software and hardware for a single monthly price.
GPS Navigation with Fleet Tracking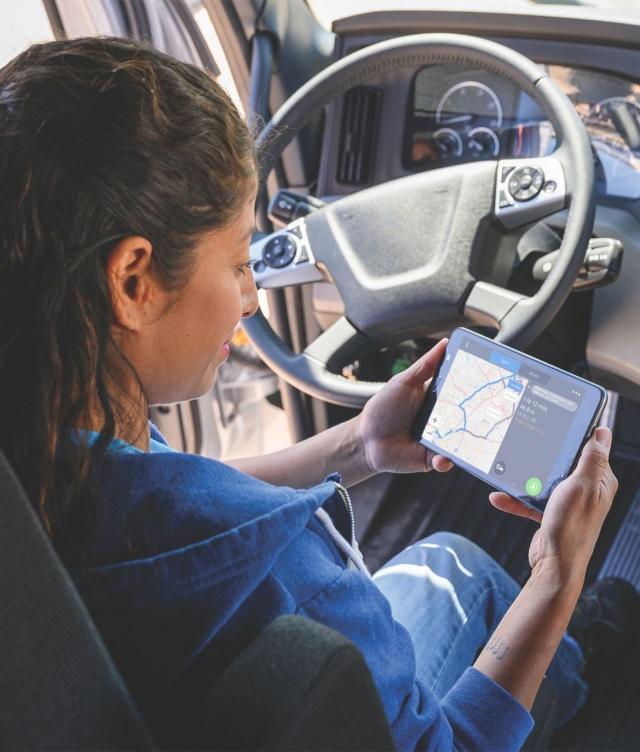 Trimble also creates in-cab resources for drivers. CoPilot Truck powered by Trimble Maps is an industry-leading navigation platform that's built specifically for professional truckers. It features:
Protect your entire fleet and the drivers who power it
Predict and respond to route changes before they occur
Outperform your past routes while maintaining compliance
Offer drivers user-friendly tech they're already familiar with
Get a competitive edge with tools that provide better service

Integrate Trimble with Your Favorite Tools
Combine Trimble with many other apps you've come to rely on. Better track your drivers, trucks, and loads all in one place. Then use your centralized data to build more efficient processes.
Connect with a Sales Expert
Unify your supply chain and protect your fleet from fraudulent litigation claims with Trimble's tracking and visibility software tools. Connect with an expert to learn more about how Trimble's robust Tracking & Visibility tools can improve your transportation business.