Routing and Optimization Tools to Supercharge Transportation
Optimize your transportation business with Trimble's suite of cutting-edge tools.
Whether you want to minimize service failures, submit more competitive bids, or plan efficient routes and save fuel, Trimble can help.

Better Data = Savings
Trimble Dispatch Advisor provides real-time information and updates while Expert Fuel indicates where to purchase fuel for savings above and beyond typical fuel discounts.
Powerful Navigation
Help your drivers get where they're going with CoPilot, an in-cab navigation app that accounts for tolls, traffic, road restrictions and more.
Accurate Data
Rely on Trimble MAPs data, which is used in both CoPilot and PC*Miler apps, to accurately negotiate rates, bill for loads, and pay drivers.
Trimble's Routing & Optimization Products
Optimize Your Transportation Business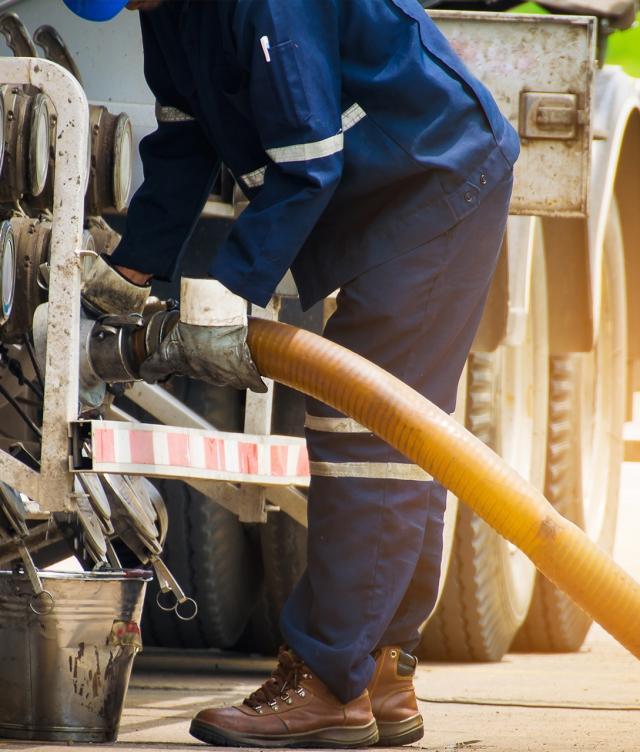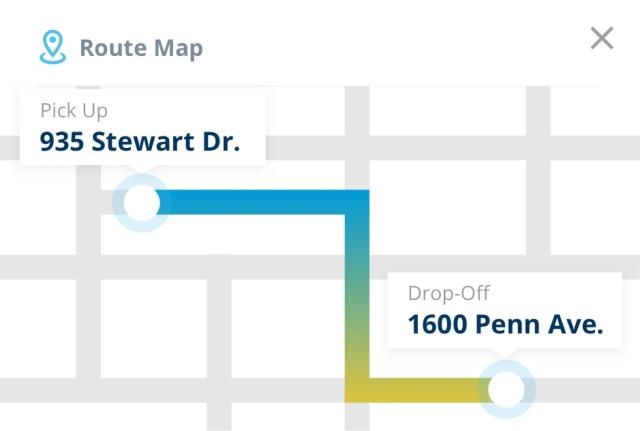 Trimble's suite of optimization tools is designed to help you streamline operations for your transportation business. The suite includes:
Dispatch Advisor: Increase profitability and productivity by matching the right drivers to the right loads every time. This will enable your fleet to reduce costly service failures.
Expert Fuel: Help your drivers know when and where to stop for diesel with Expert Fuel. The tool analyzes routes and selects the best location for fuel based on price, discounts, quantity needed.
Trip Alert: Use this tool to monitor loads for potential service failures in the form of HOS restrictions. Then follow its load swap suggestions to make sure your deliveries arrive on time.
Market Insights: Optimize the lane pricing process with access to industry-level data, Market Insights accounts for miles, geography, transit time, and more to make sure you always have confidence in your pricing models.
With Trimble, business optimization is simple.
Appian: Fleet Routing & Scheduling Optimization Software
Last mile operations for a customer-controlled delivery experience
Make smart, confident routing decisions whether you're building fixed routes or responsively changing routes and stops everyday.
Reduce hours and miles while improving vehicle utilization
Evaluate and control transportation spend
Increase on-time performance and provide superior customer service
We were able to leverage Appian routing and scheduling software to adjust our route structures, capacities and fleet assets to the changing demands. We re-routed 44 DCs in less than 30 days.
Daniel James
Director of Logistics and Transportation, McLane Foodservice
Get Where You're Going With Commercial Navigation
Proper routing is essential to the success of your transportation business. Help you deliveries get where they need to be quickly with Trimble navigation tools that feature:
Trimble MAPS Connectivity: Both Trimble CoPilot (an in-cab navigation tool for drivers) and PC*Miler (the in-office equivalent of CoPilot) connect to Trimble MAPS, which will allow for accurate data across your entire system.
Commercial Truck Data: Data in Trimble CoPilot is specifically designed to meet the needs of truck drivers and accounts for tolls, traffic, road restrictions and more.
Reliable Routing Details: Because Trimble users have access to PC*Miler, carriers, brokers and shippers are able to quickly establish pricing, payroll, and invoice details for routes. This leads to streamlined billing processes.
Trimble has the navigation tools your transportation business needs to improve driver productivity and simplify billing activities.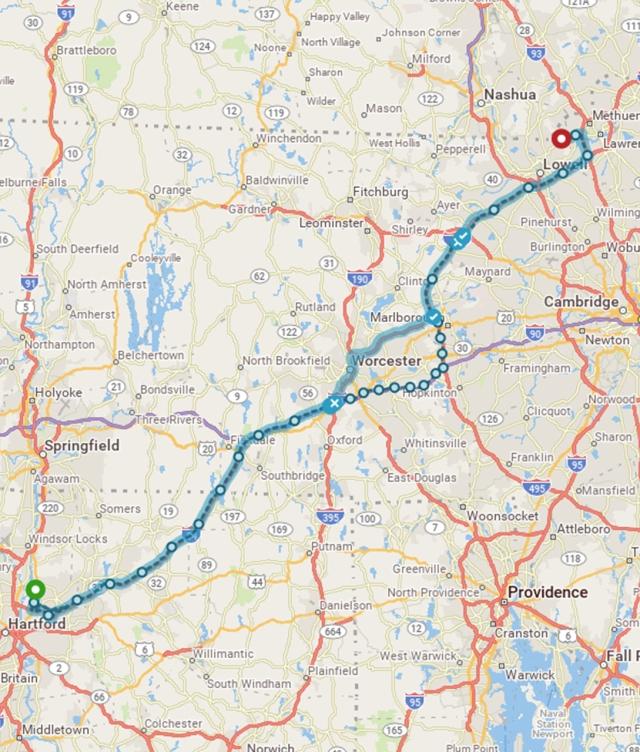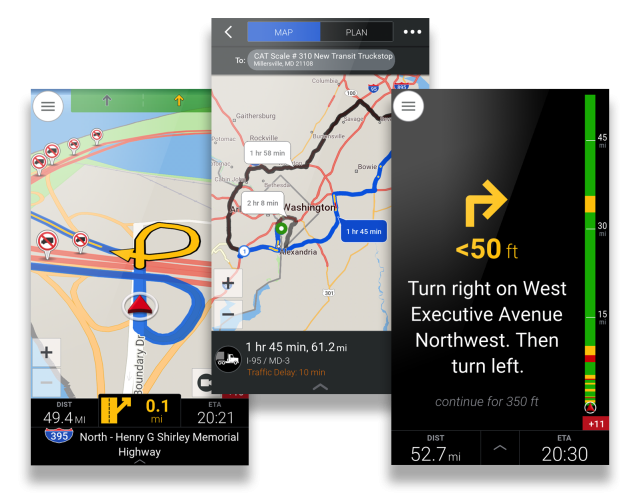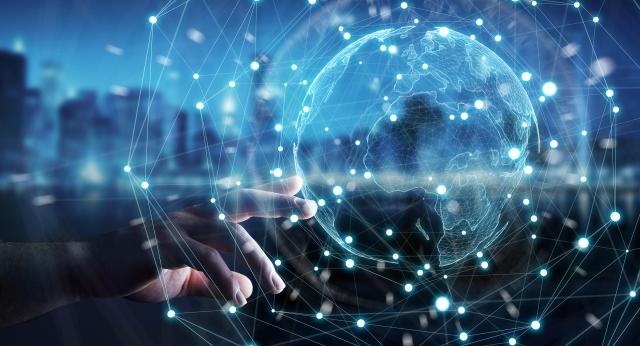 Connect, Scale and Conquer Like Never Before
Trimble offers a full suite of products that work with your other favorite tools so you never have to choose. Work from one central platform and maximize the impact of all the others with Trimble. 
Connect with a Sales Expert
Optimize Your Transportation Business With Trimble
Trimble's suite of routing and optimization tools will help your company deliver loads faster and more cost effectively than before. Talk to an expert today to learn more about our solutions.