Take the Guesswork Out of Pricing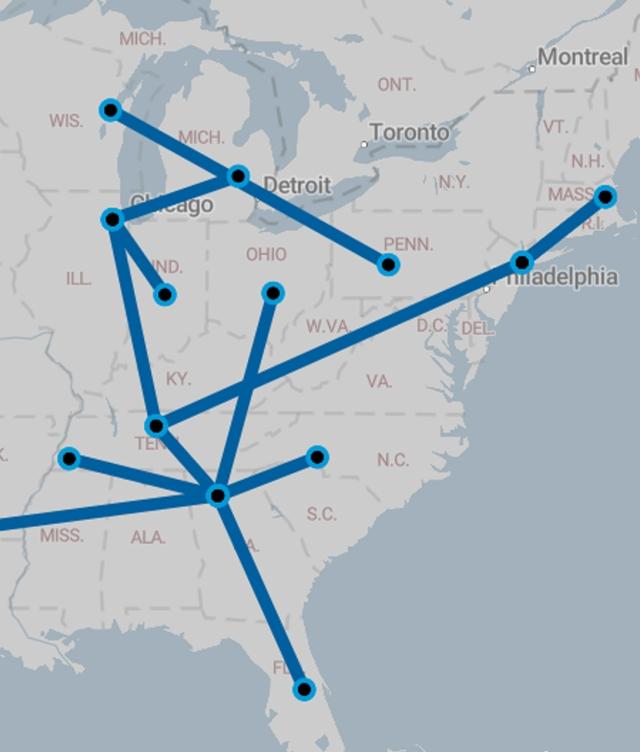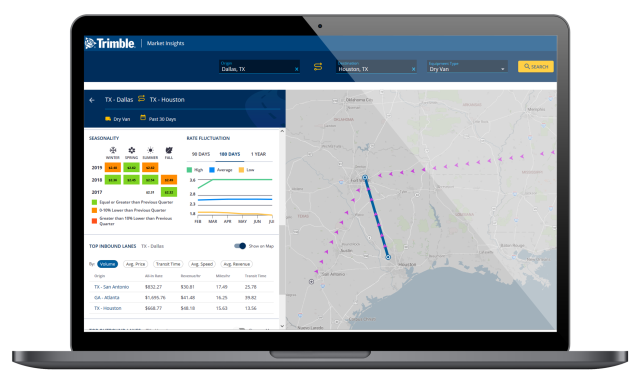 Trimble Market Insights is designed to remove pricing uncertainty by proposing specific lane rates based on historic and anonymized data, while accounting for critical factors like seasonality, transit time and common rate fluctuations.
The result is more competitive lane rates, higher company revenue and less personal stress for you and your team.
Get Data-Backed Lane Rate Recommendations From Trimble
Boost Company Profits With Reliable Data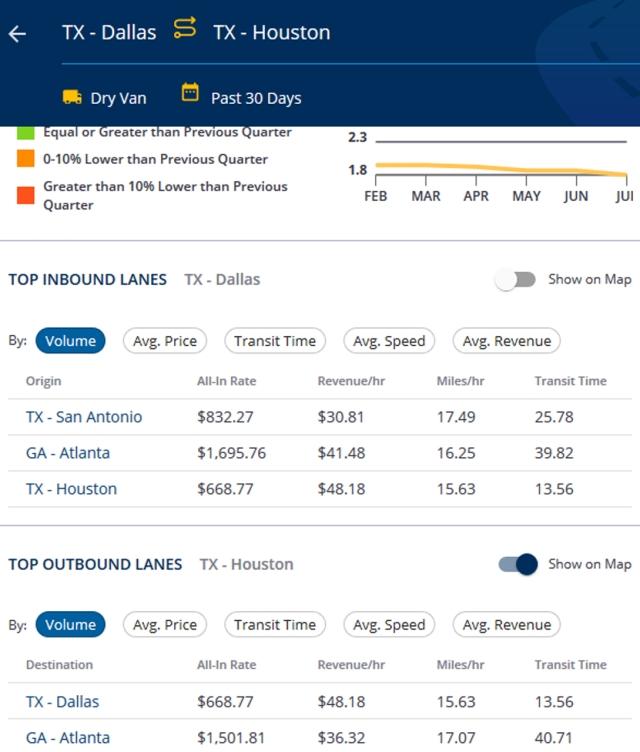 With Trimble Market Insights, you can easily view top performing lanes, the freight coming into and leaving an origin and driver HOS data — all of which can help you minimize deadhead, bobtail and driver turnover.
Find both the most lucrative routes and avoid the ones that cost you money to create more accurate, market-based prices.
Find the Most Profitable Routes
Minimize Deadhead and Bobtail
Improve Driver Retention
Connect with a Sales Expert
The Lane Data You Need to Boost Company Profits.
With Trimble Market Insights, lane pricing is simple. Contact our team today to learn how our solution eliminates guesswork from the pricing.