Streamline Route Optimization
From route modeling to daily execution, our comprehensive suite of tools and features allows you to develop optimal, cost-effective routes which take into account various parameters such as time windows, capacity, and special equipment requirements. Dispatchers are even able to change sequences in real-time
Delivery-time windows and customer delivery schedules
Total number and location of stops on the route
Fleet and vehicle capacity
Commercial-specific routing powered by PC*MILER
Resource to customer matching
Model bids and win more RFPs
Is Appian Right For Your Business?
It's time to eliminate manual processes and adopt route optimization software to remain competitive and ensure operational efficiency. Routing and scheduling technology reduces error and optimally utilizes resources.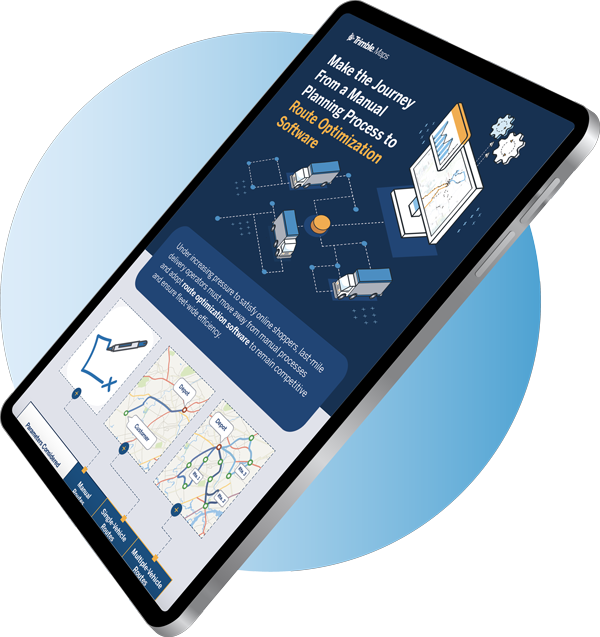 Route Optimization, Dispatch and Visibility
Empower dispatchers with our 30-year trusted routing and scheduling optimization algorithm
Leverage Appian's Daily Planner to create fully automatic schedules and dynamic routes based on your specifications, or use the planning tool to optimize your existing routes.
Automatic boundary setting with the option to manually update right on the map
Drag and drop functionality for route editing
Fully customizable route comparison
Ability to save routes and variables, including customer constraints and driver preference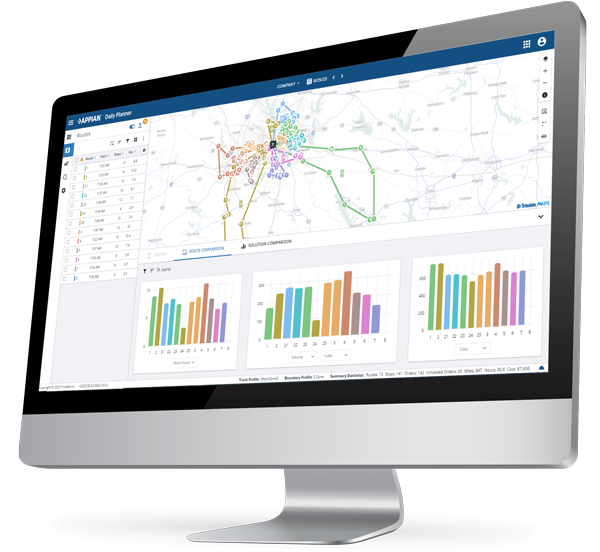 Gain visibility into your drivers' day with tools designed to streamline the entire delivery operations workflow
Push routes directly to in-cab mobility tools so drivers are able to access their schedules. Dispatchers can view real-time status of all drivers, routes and stops on one visibility dashboard, including delayed routes and stops.
Appian for Shippers with a Private Fleet
A complete, end-to-end solution built for manufacturers, retailers and distributors. Streamline your outbound delivery operations and ensure you meet your primary goal—providing an exceptional customer service experience.
Our tools keep that goal at the heart of our routing and dispatch offering, all while driving down unnecessary transportation spend.
Some decisions that would typically take weeks to finalize were made in days and sometimes hours.
Jim VonAchen
Director of Transportation Support at McLane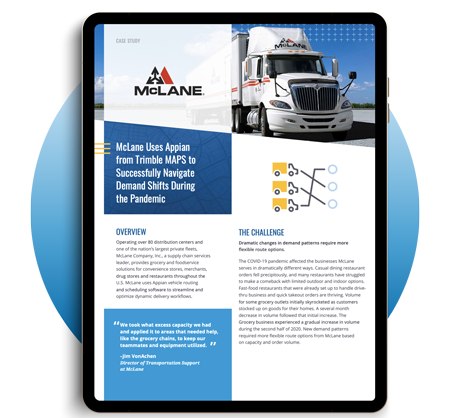 Learn how McLane analysts reduced miles, balanced fleet usage, and saved time and money.
All-In-One Fleet Routing & Dispatch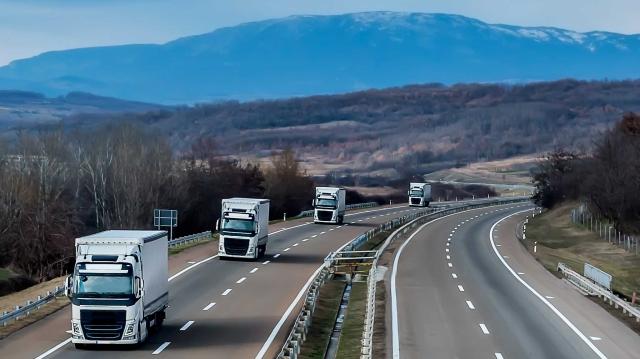 Unlock Better Outcomes
Experience enhanced routing and delivery performance with Appian's comprehensive suite of easy-to-use tools. Regardless of the industry, Appian provides optimized routes that benefit your drivers and your customers, and provide measurable ROI for your company.
Planning time decreased by up to 90%
Up to 20% fewer miles and hours
Distribution costs decreased by as much as 15%
Up to 25% fewer vehicles
Appian for Dedicated Carriers
Build and streamline multi-stop trips with route optimization directly integrated into your TMS.
Confidently take on new opportunities with the clearest picture of your fleet's assets and activities. Appian helps organize and assess both your operations and your customers' data, making it easy for you to accurately respond to bids and maximize your profitability.
Our strategic planning suite of tools offers analysts the means to quickly and efficiently respond to RFPs. With our routing and fleet sizing modules, carriers can be confident that they have provided the optimal solution with an accurate number of resource requirements.
Optimize your operation, generate more business, and make better decisions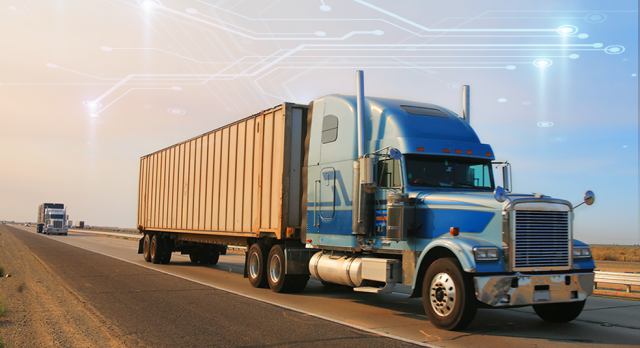 Modeling and Design Tools Built for Analysts
Whether you're creating RFPs, submitting bids, or evaluating responses and transportation costs, you need analysis tools up to the task.
Optimize your operation, generate more business, and make better decisions with a configurable package of software tools designed to give analysts a clear picture of their business strategy, resources and profitability. Our analyst-focused tool allows you to do:
Route Planning
Territory Planning
Delivery Schedule Optimization
Resource Planning
Streamline your entire delivery operations workflow today!
Find out how Appian can save you money and improve your customer satisfaction.
Our transportation experts are on hand to customize a solution to fit your specific needs. Get started today!