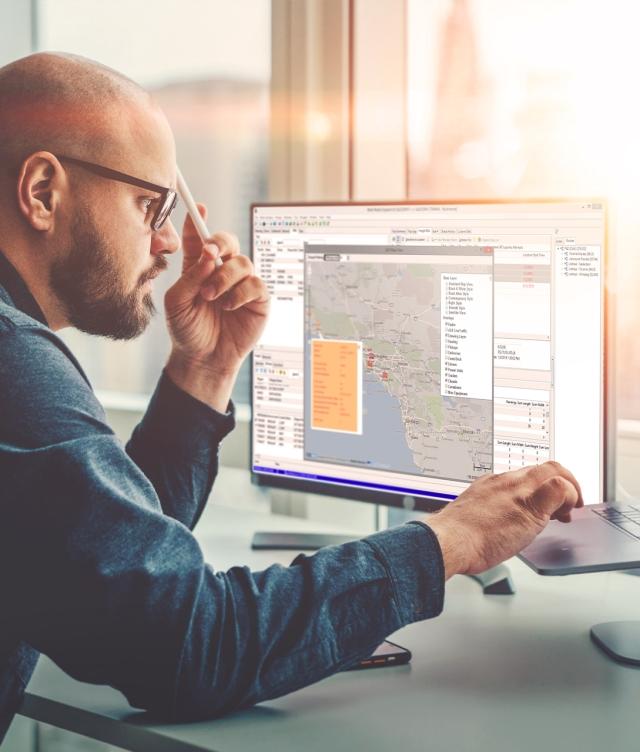 Unleash the Company Watch Dawg!
The Dawg gives you the ability to monitor almost any aspect of transactional and operational data. That way you can stay ahead of potential problems and boost company profits.
Receive automated alerts inside your Trimble TMS when user defined requirements are reached. Then use the data generated to decide how best to move your company forward.
Easy Data Monitoring For Future-Focused Companies
The Insights You Need to Drive Your Company
Forward
It's impossible to manually monitor dozens, let alone hundreds, of important data points. That's why Trimble created the Dawg. Our solution can track operational and transactional data so you can match up what you want to know with when it actually happens.
Using these insights, you can drive your fleet or service center forward strategically, boosting profits along the way.
Avoid Service Failures
Shorten Payment Cycles
Increase Your Bottom Line
Connect with a Sales Expert
Turn Data Into Action With the Dawg
Use the Dawg to monitor your data, receive alerts when it exceeds your defined parameters and act strategically. Contact our team to learn more.