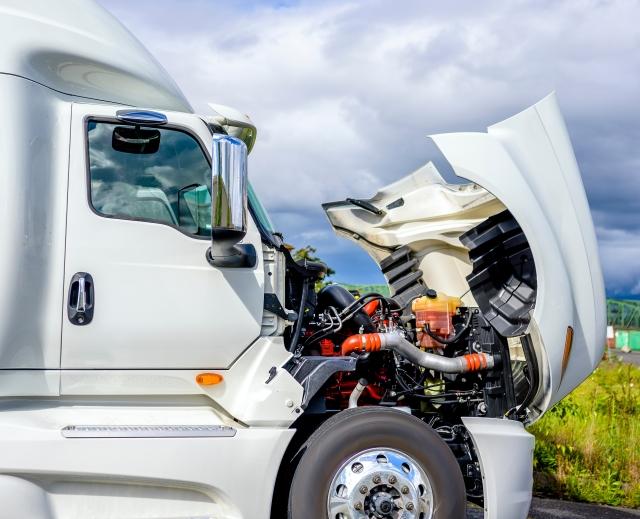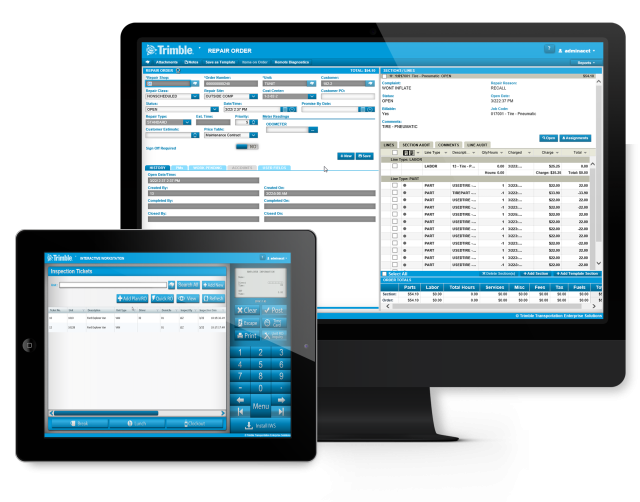 Manage Your Maintenance More Efficiently
Whether you manage maintenance for your fleet or run a heavy-duty service center, Trimble can help you do it more efficiently.
Maximize Vehicle Uptime With Connected Tools
Connect your trucks to the shop to receive location and fault codes data you can use to better plan repairs.
Save Time with Preventative Maintenance
View real-time meter information and DVIRs for each truck in your fleet. Then schedule PM at the right times and keep vehicles on the road.
Boost Your Shop Efficiency
Turn your service center into a true profit center with easy-to-use invoicing, contract management, and payment processing tools.
Transform Fleet Maintenance Operations with TMT
TMT Fleet Maintenance is a powerful, end-to-end solution that streamlines each step in the equipment maintenance and repair process; from pre and post-trip inspections and PM scheduling, to repair order generation and parts procurement.
Manage Maintenace Repairs
Run Your Entire Shop
Track Your Warranties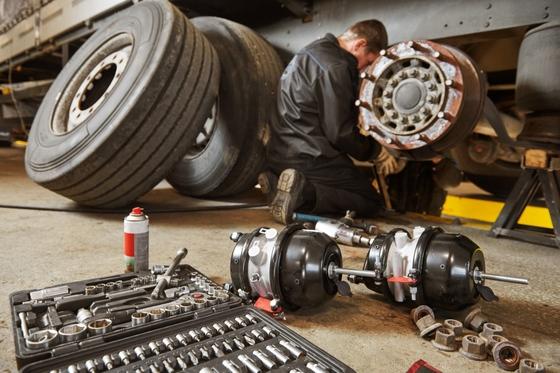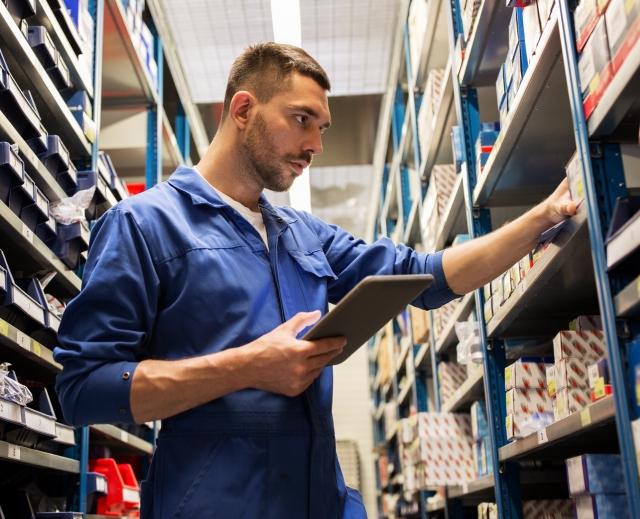 Optimize Your Shop with TMT Service Center
TMT Service Center is a comprehensive, user-friendly solution that helps independent service providers boost revenue, efficiency, and profitability. This web-based solution has helped both fleets and service centers have cut existing parts inventories by as much as 20%, reducing carrying costs and saving hundreds of thousands of dollars.
Optimize the Shop Floor
Take TMT With You
Access Top-Notch Support
Integrate With Your Favorite Tools
Help Your Business - and Your Budget
TMT Fleet Maintenance and TMT Service Center are helping fleets and independent service businesses achieve impressive, measurable performance improvements – to ensure the lowest costs and least amount of downtime.
One national carrier saved an average of $7.2 million per year (2016-2018) through improved warranty recovery.
Fleets have reduced up to 50% equipment downtime associated with outsourced service events.
Fleets and service centers have cut existing parts inventories by as much as 20%.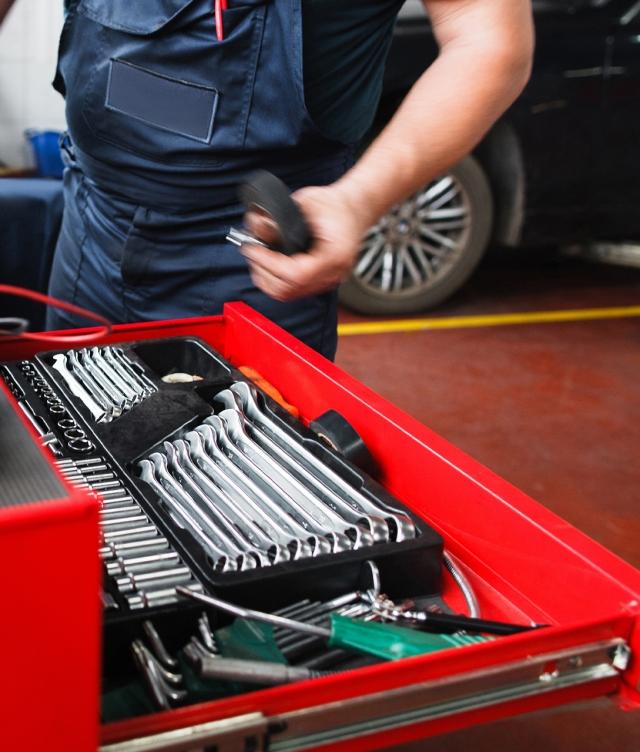 TMT Service Center is enabling us to achieve cost savings for our customers of 5% to 30% because it is a key element in our ability to establish, track and report on key performance indicators.
Tom Anderson
President, Master Fleet
Are you ready to transform your maintenance operation?
Connect with a sales expert today to learn more about how our TMT maintenance software products can take your fleet or shop operations to the next level.