Actionable Insight
Are you ready to view and gather information to take actionable steps? Are you prepared to make better business decisions?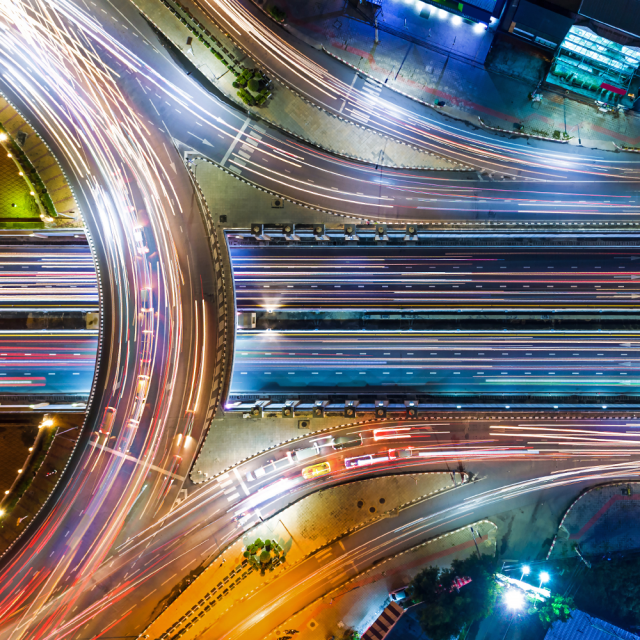 You can with Network Insights, here's how:
Area Balance–Identify imbalances between regions then decide when and where to add new freight to consider backhaul loads. You gain a clear understanding on how to significantly reduce or eliminate empty miles.
Revenue per Hour–Drive rate negotiations with shippers because you are armed with facts on your best and poorest performing lanes.
Empty Miles–Book the right freight at the right time because you clearly see and fully understand exactly where your largest percentage of empty miles is taking place.
Lane Details
You have a bird's eye view of everything from Point A to Point B and back again. See the big picture of Lane, Area and Shipper Information all in one place. Check performance in specific geographic areas. Network Insights allows you to review and evaluate lane details to break down freight revenue and the value of each customer.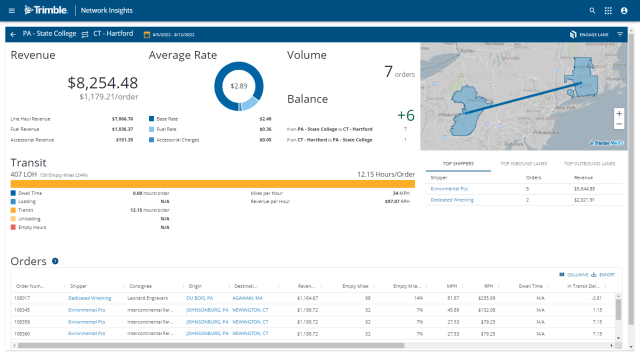 See Network Insights in Action
Seeing is believing. Take a test drive to explore the breadth and depth of the industry's leading visualization tool.
It's Your Move
Turn to Trimble Transportation for technology to transform, navigate and maximize utilization. Network Insights works by continuing the important role of supply chain technology to help carriers connect directly and adapt to a new, challenging operating environment. With Network Insights your team gains a clear view of freight balance and flow analysis using your data via our proprietary Trimble Data Depot to make sound decisions.
Network Insights works for you by:
Providing a clear view of your entire network's operations
Using your existing TMS data to enable data-driven freight decisions
Identifying your network's optimal freight flows and balance