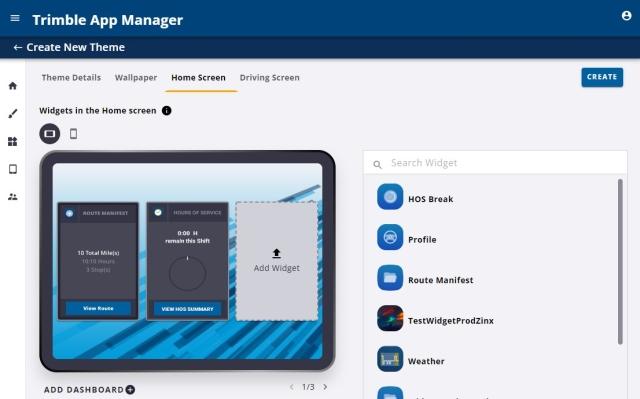 Improve and Manage Your Driver's Experience
Trimble App Manager provides fleet administrators with the ability to easily manage device control and configurability, creating a consistent experience across all in-cab devices.
Simplified Setup and Management
Control Display Settings and Device Security
Easily Managed Apps
Customizable Themes
Quickly and Easily Manage Apps
Trimble App Manager also provides administrators with the ability to easily find and install apps to the field, in seconds. Choose from the public App store, private applications, or web applications.
Save time searching for apps, and even control how and when the applications update.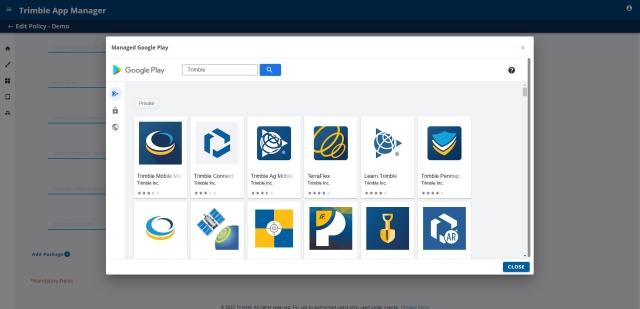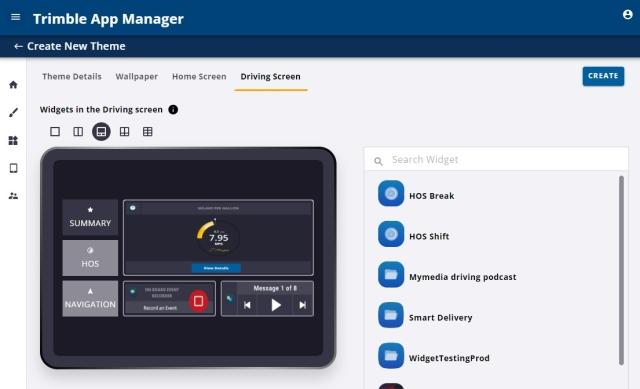 Streamlined Mobile Device Management
It has never been easier to manage devices in the field. With Trimble App Manager you can deploy apps, change configurations and customize in-cab displays with just a few clicks!
From device enrollment and setup to ongoing control, Trimble App Manager makes it simple to remotely configure in-cab devices, savings your fleet time off the road.
Experience the Ease of Trimble App Manager
Ready to start saving time and limiting security risks by customizing your in-cab devices? Contact our team today and learn how easy Mobile Device Management is with Trimble App Manager!